Entertainment
Glastonbury Reviews: Kae Tempest, Crowded House and Plastic Mermaids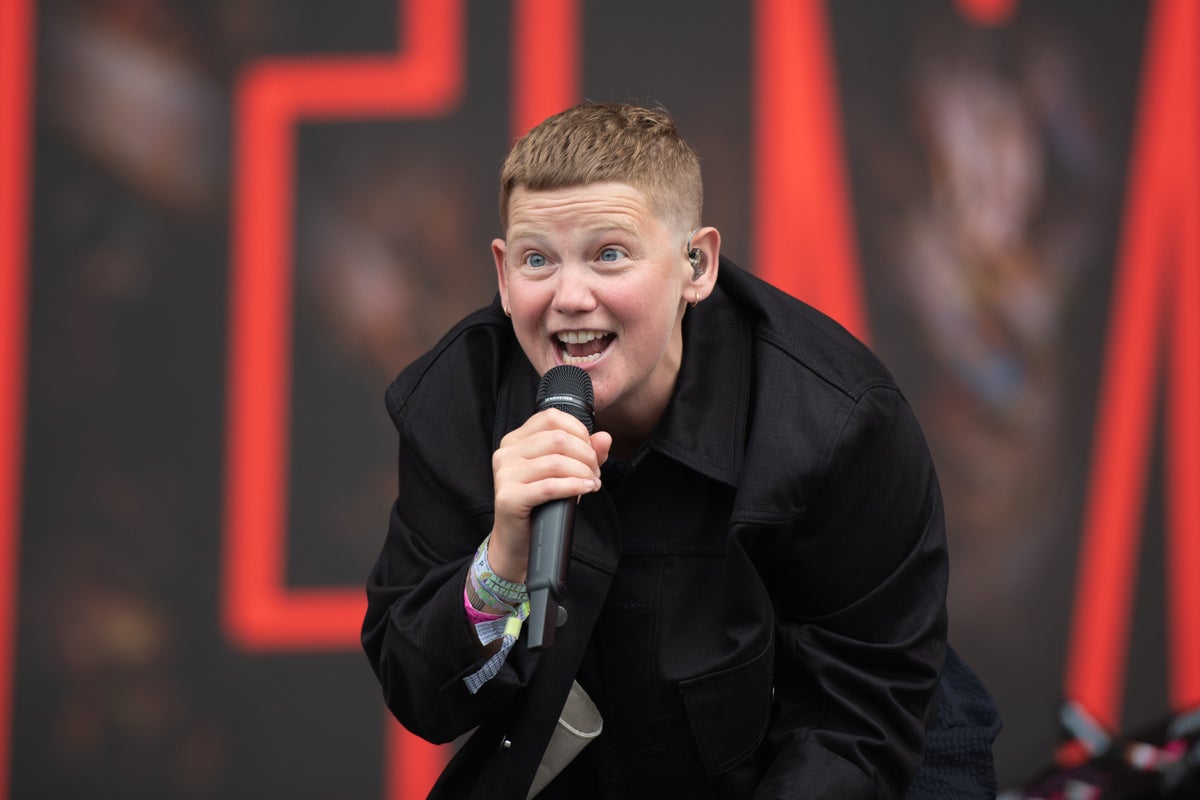 Kae Tempest – Different stage
★★★★☆
"More pressure… let go! More pressure… more release!"
Kae Tempest cooks up Worthy Farm with a bassline that simmers and simmers underfoot. On her heavy January single "More Pressure," everyone in that crowd serves as a tuning fork for the 36-year-old's bars.
The poet-turned-rapper looks supremely comfortable. Her work contains sharp contrasts that shift noticeably from aggressive to emotional. Tempest goes tough – but they're also insanely lucky to be here.
"It's such an important part of my summer," they gushed. "I'm so thankful to be here. Thank you thank you thank you."
Like a gassed preacher in a black coat, they strut across the stage and throw hands. Tempest is truly an artist whose work comes alive when performed live. They're known for their state-of-the-nation addresses, but that's not all they're thinking about today.
"Ketamine for breakfast! Bad girls drank too! Eating pastries half naked in the bakery!" they purr at "Ketamine for Breakfast". It was meant to be a moment of poignant reflection on a chaotic past, but there's no denying that Tempest could describe the ideal morning for half the Glastonbury crowd. bb
Crowded House – Pyramid Stage
★★★☆☆
"I think we're all reinventing the way the world works here at Glastonbury. Community, shared space, wildness, paths of light. Ways to Love," says Crowded House frontman Neil Finn. This is a band from the 1980s playing a set in the 2020s that could have been recorded in the 1960s.
Their catchy New Zealand blend of gently psychedelic soft rock is the perfect choice for a Friday afternoon on the Pyramid Stage, where the energy is just right for a healthy bang that brings everyone together. You make it three times – straight. The first sing-along "Fall at your Feet" lands a bit shakily at first. But a performance of "Happy Birthday" for lead singer Neil Finn's brother and former bandmate, Tim – who is back in Melbourne – soon gets the crowd on firmer ground and loosening their vocal chords.
The closer "Don't Dream It's Over" with its addictive "Hey now, hey now" chorus bathes the place in the warm glow of a little festival moment. But it's "Weather With You" that gets everyone singing along. "Everywhere you go / Always take the weather with you," sings the Glastonbury crowd with a bit of trepidation. And it's not even raining. bb
Plastic Mermaids – Croissant Neuf
★★★★★
Making their Glastonbury debut, Isle of Wight collective Plastic Mermaids are a delight on the Croissant Neuf stage. Hard to define musically: a carnivalesque synthesis of jazz, folk, prog, psychedelia, electronic, indie and dance. Video game noise can be heard. vocoder. keyboards. trumpets. maracas. megaphones. Sometimes, like on the swelling, syncopated "1996" from her 2019 debut album Suddenly everyone explodes, they will remind you of The Flaming Lips. On others you can see traces of Arcade Fire and LCD Soundsystem.
But make no mistake: plastic mermaids are absolutely unique. "Something Better," a new single from their forthcoming album It's not pleasant to knowShe proves they can pump up pathos, too, when charismatic frontman Douglas Richards, resplendent in a tangerine bowl haircut, laments in piercing falsetto, "I miss my best friend". A wonderful sentence. hp
https://www.independent.co.uk/arts-entertainment/music/reviews/glastonbury-kae-tempest-crowded-house-review-b2108611.html Glastonbury Reviews: Kae Tempest, Crowded House and Plastic Mermaids