Entertainment
Fans are skeptical of Daniel Radcliffe's portrayal of "Weird Al" Yankovic in new biopic trailer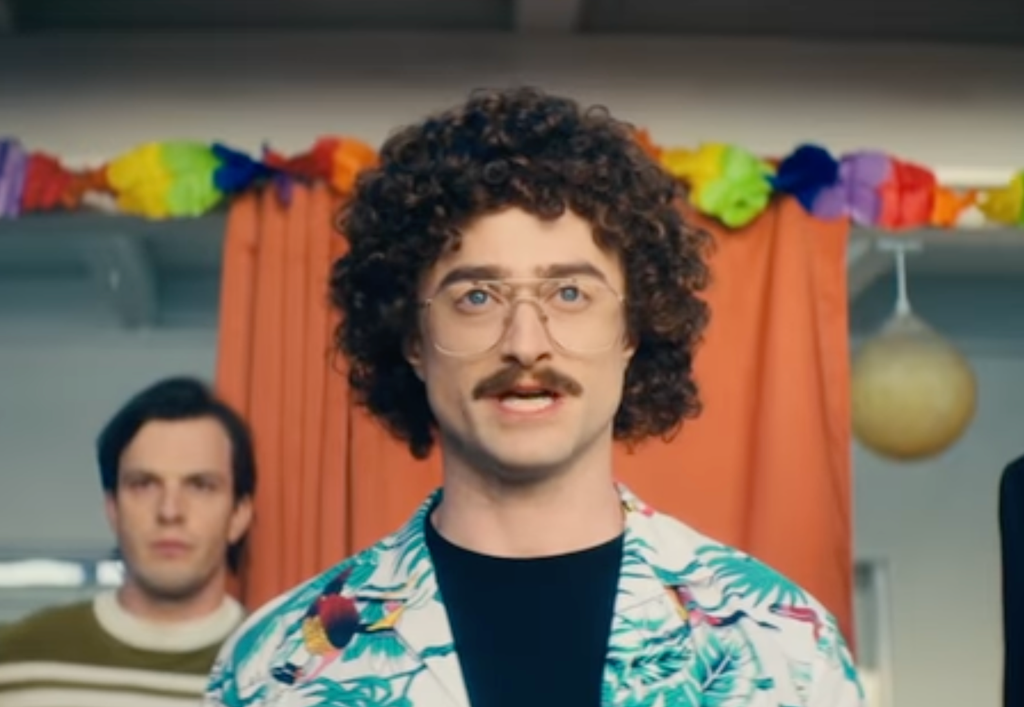 Fans have criticized Daniel Radcliffe's portrayal of "Weird Al" Yankovic in the upcoming biopic Strange: The Al Yankovic Story.
The Roku Channel original film will act as an "untold true story" of Yankovic and chronicle the singer's rise to fame.
In mockumentary form, it will fake troops widely used in smug biopics.
Following the release of the first trailer on Tuesday (May 3), fans took to Twitter to express their skepticism about it Harry Potter The new role of the actor.
"Weird Al is 6 feet tall. Is Daniel shooting the whole movie standing on a box?" asked one.
"Daniel Radcliffe will always be remembered for playing the part with glasses, untamed hair and the wrong color of eyes," added another.
One fan wrote: "uhhh… no. Just no. I love Daniel, but this isn't well cast."
Some felt that Radcliffe's looks were "too muscular," with one fan noting, "Al that I remember Al didn't have those pecs and abs."
However, other commentators found the film's casting promising: "These comments are full of people who don't get the joke here."
Other cast members include Evan Rachel Wood, Rainn Wilson, Julianne Nicholson and Toby Huss.
Strange: The Al Yankovic Story is set to be released later this year, with an exact date yet to be announced.
https://www.independent.co.uk/arts-entertainment/films/news/daniel-radcliffe-weird-al-yankovic-biopic-trailer-b2070969.html Fans are skeptical of Daniel Radcliffe's portrayal of "Weird Al" Yankovic in new biopic trailer