Sport
England collapsed to Australia leading the series 1-0 – fourth day of ashes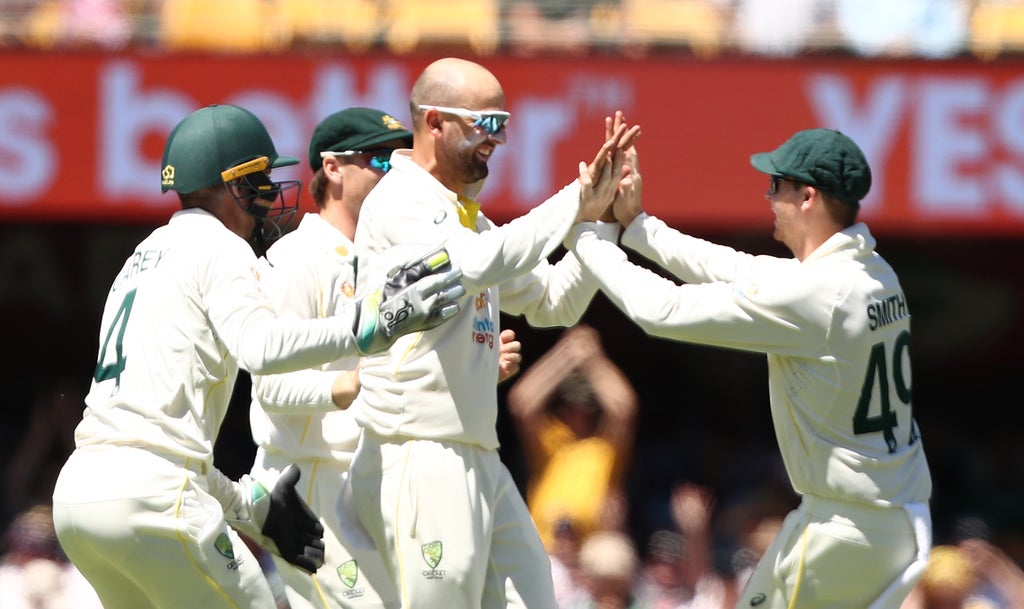 England fell to a nine-wicket defeat in the first Ash Test, paying the price for another costly fall.
Sliding from 220 in two nights to 297 in all, they left Australia just 19 runs to secure a handsome win on Wednesday.
He was slashed at The Gabbatoir
1990: Took 10 weeks
1994: Lost 184 runs
1998: Draw
2002: Lost 384 runs
2006: Lost 277 runs
2010: Draw
2013: Lost 381 runs
2017: Took 10 weeks
2021: Took 9 weeks
UK Rating
R Burns 1/10; H Hameed 4; D Malan 7; J Original 6; B Stokes 3; O Pope 4; J Buttler 5; C Woakes 5; Cell Robinson 7.5; M Wood 6; J Leach 2.
Waiting to continue for Root
After being fired for 89, Joe Root still waiting for his first century of Ashes Down Under. The start is fine, but the England captain will kick himself for not converting a single point into triple figures.
Signed, hidden and delivered
The 'Brisbane The Barmies' haven't had much to cheer on for the past four days and take that to heart. Josh Hazlewood played enough games to sign an autograph on the touchline, without realizing that the small text was involved in the Australian football tampering scandal from 2018.
Carey is catching
After being included in the team following the sex scandal that brought down Tim Paine, Alex Carey caught eight times on debut – the most of any wicket goalkeeper in their first appearance.
Britain has to pay the price for going slow?
If losing the opening game by such a big margin wasn't bad enough, England could find themselves leaving Brisbane with a score of nothing more or less. Former ICC elite referee Simon Taufel suggested in a Channel 7 segment that the match umpire could deduct points for the World Championships of Tests against England because of their too slow odds. In an extended Monday, the Root side was only able to send 84 units from the scheduled 98.
https://www.independent.co.uk/sport/cricket/england-australia-barmy-army-alex-carey-brisbane-b1974107.html England collapsed to Australia leading the series 1-0 – fourth day of ashes