Entertainment
Death of Queen Elizabeth II: Mourners leave Paddington Bear dolls amid flowers outside Buckingham Palace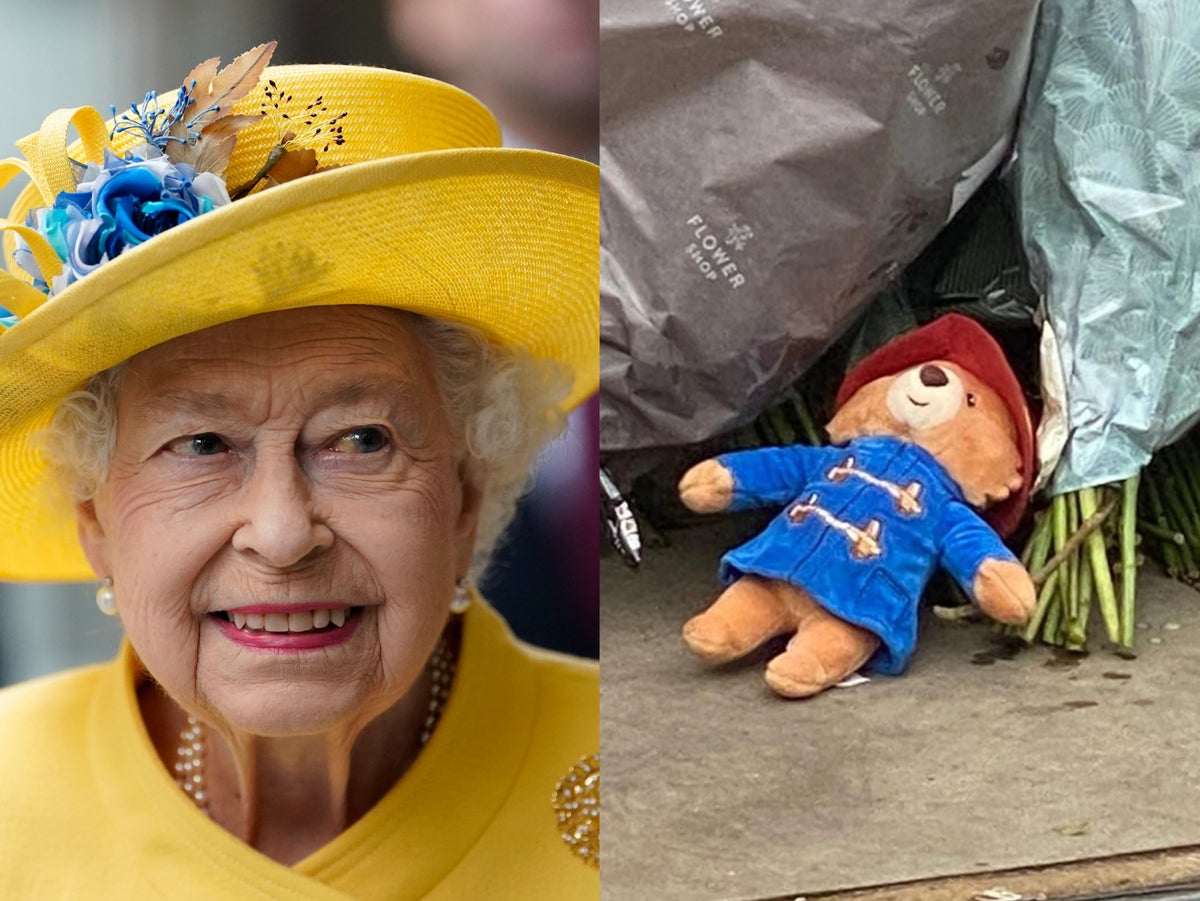 Mourners have left a Paddington Bear toy among the flowers outside Buckingham Palace.
People have flocked to pay tribute to the late Queen Elizabeth II following her death on Thursday (September 8).
The Queen died at Balmoral aged 96, prompting a spate of tributes from celebrities including Mick Jagger, Sir Paul McCartney and Sir Elton John.
Paddington Bear, the fictional talking bear voiced by Ben Wishaw in recent live-action films, has been linked to the Queen in recent months.
Their relationship dates back to a skit filmed to celebrate the Queen's platinum anniversary in June. The Queen shared screen with the CGI bear in a pre-taped segment that wowed viewers.
Paddington's official Twitter account shared a tribute to the Queen following her death, prompting fans to recall the light-hearted scene.
Now Paddington Bear dolls have been spotted and photographed lying among the flowers outside Buckingham Palace left in honor of the Queen.
Among the celebrities who paid tribute to the late king was Sir David Attenborough.
"If there was a technical problem, she wanted to know what it was, and if there was a funny side to it, she saw the joke quickly," he said in a statement press association.
"Yet you could not forget for a second that you were in the presence of one who had willingly assumed enormous responsibility and devoted his life to the service of the nation—that, in short, you were in the presence of kings. The whole nation is mourned."
Follow the latest updates as the world pays tribute to Queen Elizabeth II
https://www.independent.co.uk/arts-entertainment/films/news/queen-paddington-bear-death-buckingham-palace-b2163772.html Death of Queen Elizabeth II: Mourners leave Paddington Bear dolls amid flowers outside Buckingham Palace