Lifestyle
Dear Vix: 'I can't stand the idea of ​​settling down – why am I afraid of commitment?'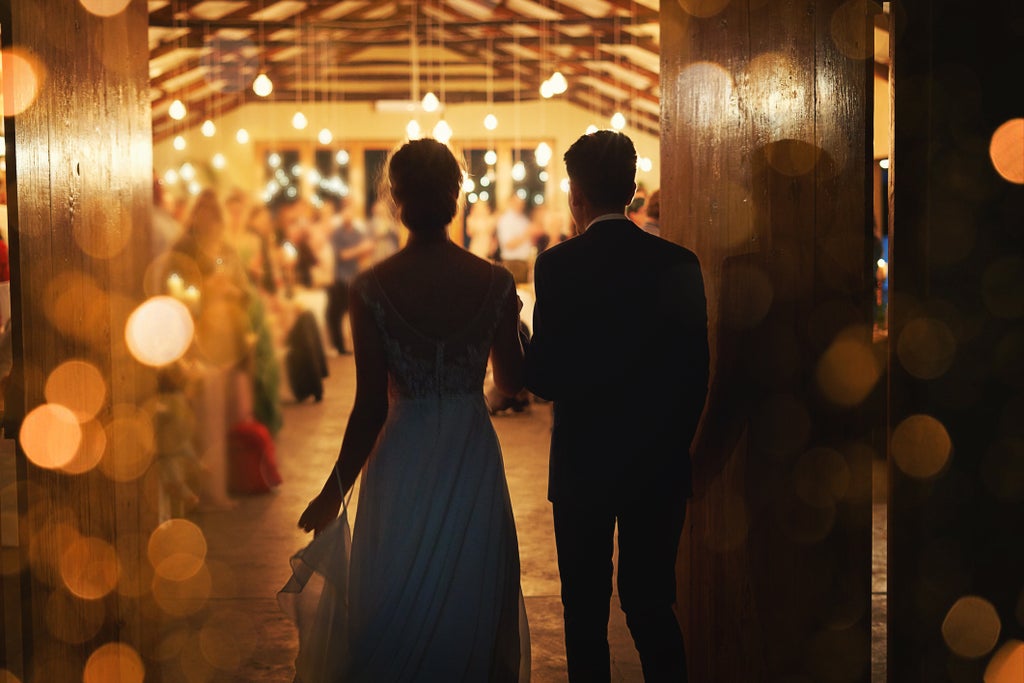 I spent most of my twenties and thirties having a great time on Tinder – exactly how you should spend your wild and carefree years! But I've just turned 40 and most of my friends are settled down with kids and spouses by now – or they're going to get a divorce and do things all over again, when I haven't even done it the first time. Firstly. The thing is, I'm not sure I want to settle down – and I wonder if I ever will. A part of me will love to meet the kind of woman that makes me want to commit and be faithful, build a home together, and maybe even have kids. I had some pretty serious Relationships but they always end the same way – I get bored and need to get out. Sometimes I wonder if something is wrong with me – why does the idea of ​​commitment make me feel so trapped and suffocated? Will I be alone forever? And would it be a problem if I were? People keep telling me I should feel differently, but I don't and I don't know why. I'm reasonably happy – is it really a bad thing to be on my own and keep my options open?
L, Bristol
Dear L,
First things first – there's nothing wrong with you. I imagine a lot of people will read this – male and female – and nod to what you wrote. We all love novelty, most of us love adventure, and routines very quickly become boring, not to mention the tedium of daily routines in the house.
What I think might be interesting, though, is to try to dig a little deeper into your thoughts and ideas around what it means to be in a committed, long-term relationship. mean – for you specifically. That's because each of us carries within us a set of personal beliefs or definitions that different life stages entail, and they are often based on our own experiences.
Sometimes these can be formed in childhood, depending on the type of love relationship we have seen at home. If we witness our parents marrying unhappily, or growing up through a bitter divorce, it can reveal how we view marriage as a whole, even if our personal circumstances Our people in adulthood are very different.
It can also polarize us – all too often you hear of people whose parents divorced when they were young swore never to do the same to their children, because divorce became an illness – which they vowed to avoid at all costs. So they cling bitterly to a relationship, even when that relationship no longer works (which I gently suggest is not good for children either). Or, it could work the other way around: some people might be so scared to repeat their parents' mistakes that they swear never get married.
The job is in learning – and convincing yourself – that you Not your parents, if that's where your first impressions of relationships come from. You are not destined to repeat their mistakes, no matter who you believe you are, and you have every chance in the world to chart a different path for yourself. One, dare I say it, in which you maybe form a happy and fulfilling connection with someone – as long as you're honest with yourself about your feelings and the baggage you can bring with you.
This sounds like I'm telling you you should either feel differently, or blame it all on your family of origin, and I promise you I'm not. It makes perfect sense for someone to be content and independent, not wanting to "settle down", as you put it.
Remember that only Friend You're the one in control of your life – of course you don't "have to" get married, have kids, or live a double life in Billericay, or whatever makes you shiver. If you want to look, I bet you'll be able to find a woman who doesn't want a "conventional" life. After all, likes attract likes.
Whatever makes you truly happy and fulfilled is the right way for you to be – go to hell with what everyone else says you "should" do.
But if you are writing this letter, it means that you are reflecting on yourself and wondering what is happening to you. This is good. I firmly believe that only through serious self-realization (and self-analysis) can we achieve any kind of enlightenment and establish proper relationships with others. If you don't love yourself, you can't love others. It's a cliché, but it's true.
In the end, I think it's worth opening up to what you believe you get out of loneliness – and if there's anything you might be avoiding. Is it intimacy? If you "give in" to others and fully invest in them, it means that in return you will reveal a lot about yourself. What might you be afraid to reveal?
Does your independence really make you afraid to give up, or is it a wall of defense you've built around to protect you from really getting hurt by others? If you take that wall down, you risk getting hurt, yes. We all do. But sometimes that's where life really lies.
I'll close this up: I've noticed that you use the term "reasonable" happiness – is "reasonable" happiness really the best you could hope for? Don't you deserve to be cheerfully, playfully, outrageously happy? Because I think you do. It's time to look deep inside yourself and find out what you are really want to make it a reality.
Victoria Richards is an advice columnist for The Independent. Having problems with work, love, family or friends? Contact DearVix@independent.co.uk
https://www.independent.co.uk/life-style/commitment-relationship-advice-love-marriage-b1966699.html Dear Vix: 'I can't stand the idea of ​​settling down – why am I afraid of commitment?'