Entertainment
Bruce Springsteen calls Rolling Stone for not having him on the cover after Born to Run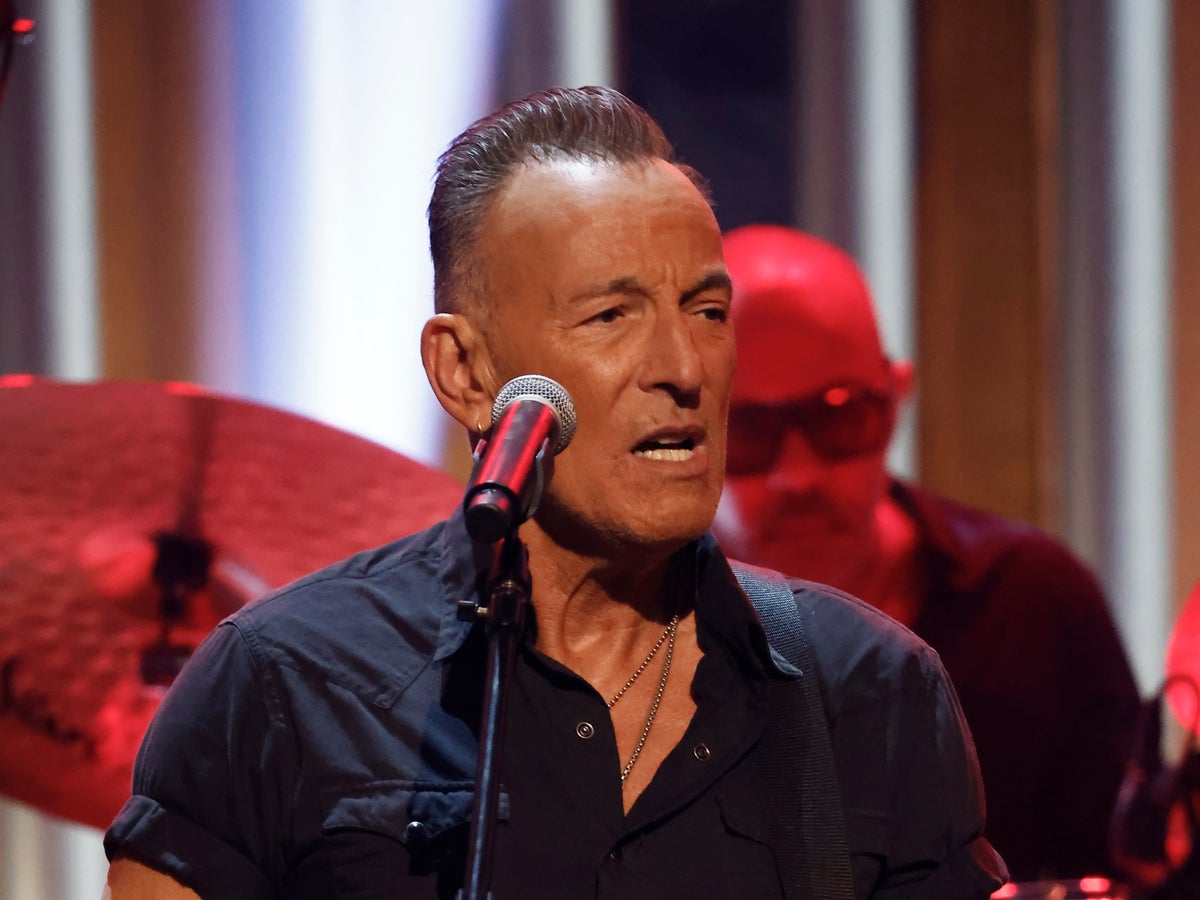 Bruce Springsteen approached the founder Rolling Stone about an apparent snub in the '70s.
The adored rock 'n' roll figure took part in a live discussion with the publication's founder Jann Wenner on Tuesday (September 13) in New York.
In front of a live audience, Springsteen and Wenner engaged in lighthearted dialogue about the star's music, his place in 2022, and other topics.
At one point in their conversation, Springsteen took the opportunity to ask about a long-held complaint, recalling his confusion at not being asked to appear on the magazine's cover following the release of his 1975 album. born to run.
"I wasn't on the cover of Rolling Stone if born to run came out, you know," he pointed out (via diversity).
Noting that he got the invite from other publications, Springsteen told Wenner, "I don't pick a bone or anything, but I always felt like — while we're talking about this — they were a little nervous about putting me on the cover." when this record came out. I was on the cover of time and news week."
According to Springsteen, the other magazines that had him on the cover were representative of "the establishment".
In addition to introducing him to a wider audience, the "Dancing in the Dark" singer noted that his inclusion in mainstream publications drew unwanted attention from tax officials.
"When I was on the cover of I hadn't paid a penny in taxes time and news weekand the IRS found out about it and it took 10 years [to pay it]," he added.
Springsteen will begin his tour with the E Street Band in 2023 with shows in the US and UK.
https://www.independent.co.uk/arts-entertainment/music/news/bruce-springsteen-rolling-stone-front-cover-b2167753.html Bruce Springsteen calls Rolling Stone for not having him on the cover after Born to Run