Billie Eilish recalls frantically learning etiquette before meeting the royal family last year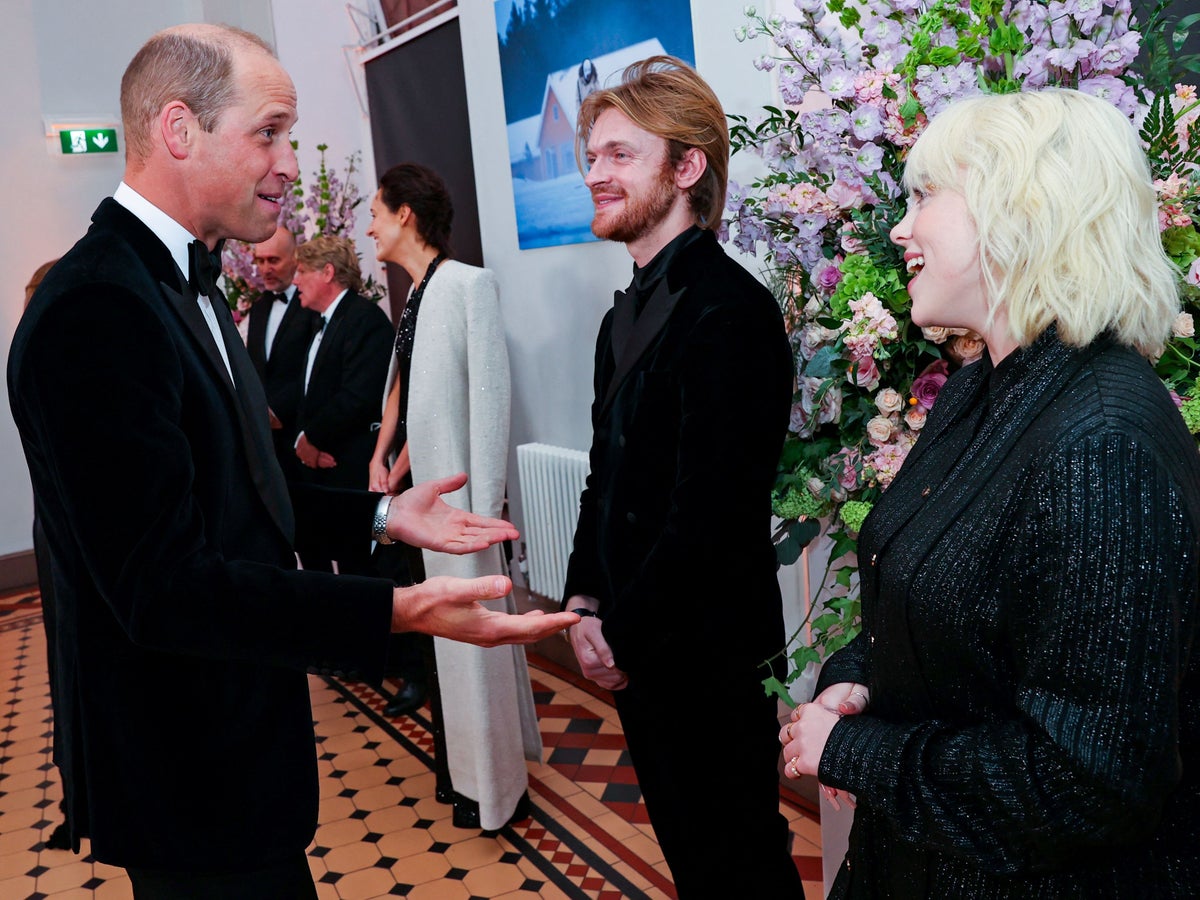 Billie Eilish recalled learning royal etiquette quickly before meeting members of the royal family last year.
The 20-year-old singer had met King Charles (then Prince Charles) and the Prince and Princess of Wales at the no time to die Premiere 2021.
"I had everything ready, I was studying what etiquette should be," she told presenters Fitzy and Wippa on Australian radio station Nova.
The hosts had mentioned the meeting after addressing the late Queen's death.
"I was ready for a curtsy. I was willing not to shake hands. I was willing not to ask questions or speak unless spoken to. And I was so concerned about that," Eilish admitted.
But to Eliish's surprise, the log disappeared as the royal family walked in.
"They just said, 'What's up, how are you?'" she said, admitting that she didn't need to apply anything she'd learned ahead of time.
"It was great, they were so nice and friendly and charming," she said.
She also told how actors and no time to die Writer Phoebe Waller-Bridge had been alongside her brother and they quizzed the British star what they needed to do.
When asked if she knew "the protocols" and if they needed to curtsy, she replied, "No!"
Adele recently revealed her nine-year-old son Angelo is "obsessed" with Billie Eilish.
The 34-year-old singer recently returned to London to take him to see Eilish perform at The O2.
"He'll go up to [his room] after school and read all the texts and then he wants to discuss it," she said in a recent interview with ell.
https://www.independent.co.uk/arts-entertainment/music/news/billie-eilish-etiquette-royal-family-b2167255.html Billie Eilish recalls frantically learning etiquette before meeting the royal family last year