Big British Bake-Off fans are already in love with 'Compost Carole'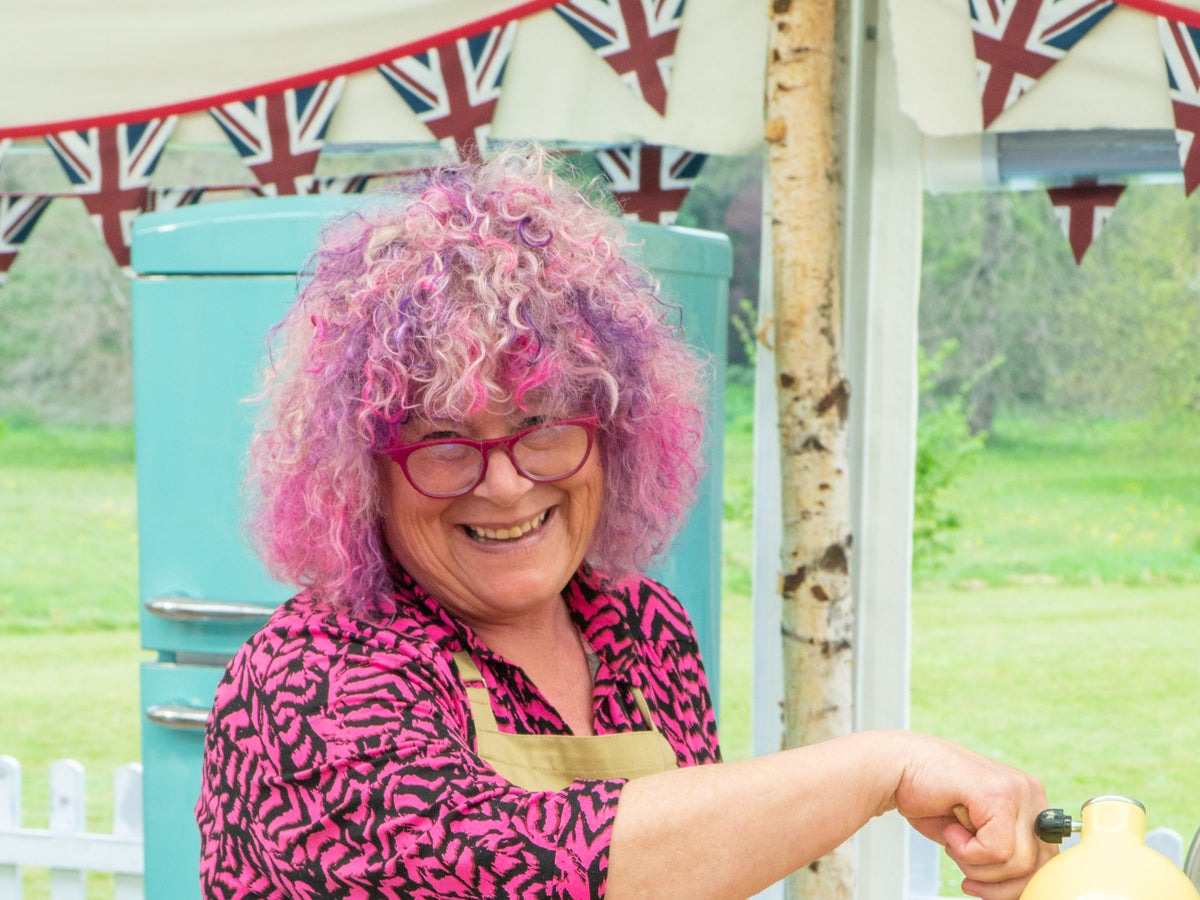 The Great British Bake Off returned Tuesday (September 13) for a 13th season, introducing an all-new cast of bakers.
Some are forgotten, others quickly become national treasures.
One baker showing early signs of the latter is Carole, a 59-year-old pink-haired supermarket cashier from Dorset.
Viewers were told early on that her nickname was "Compost Carole" as she shares her gardening experience with listeners on a segment of her local radio station.
The first episode started with a typical cake: 12 identical sandwich cakes. Carole revealed the name of her signature cake would be 'To Bee or not to Bee', with – you guessed it – tiny bees on her mini cakes.
Later in the show, Carole made a coffee and walnut cake and asked the question, "Who doesn't like coffee and walnuts? Unless you dislike coffee and are allergic to nuts."
"Icon," TV critic Scott Bryan tweeted alongside the quote.
"When I grow up I want to be cool like Compost Carole," one fan tweeted alongside the baker's headshot.
"This is now a Compost Carole fan account," tweeted another.
"In this house we worship Carole," tweeted another.
You can read that of the independent Three star rating of the latest series of baking here.
Get to know the other participants here.
https://www.independent.co.uk/arts-entertainment/tv/news/great-british-bake-off-carole-b2166722.html Big British Bake-Off fans are already in love with 'Compost Carole'